Countdown Begins For Cliff Alexanders Debut VS Emporia State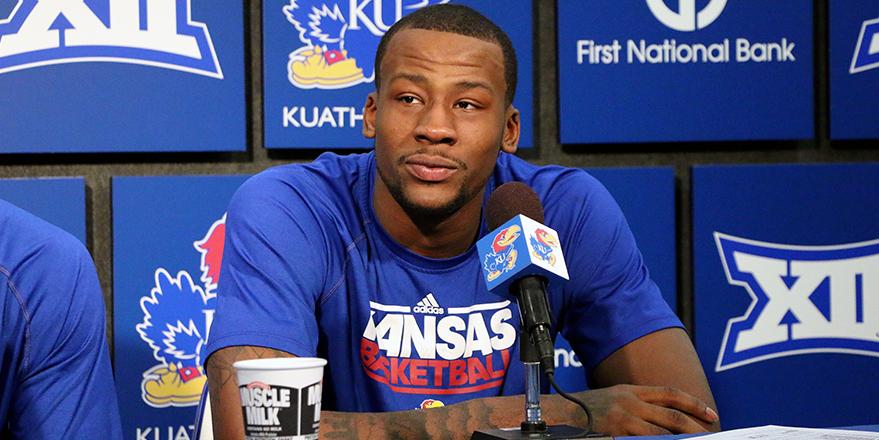 Cliff Alexander is the star freshman expected to fill the void in the Kansas lineup left by the likes of Joel Embiid and Andrew Wiggins, and in his first action on the Phog Allen Fieldhouse floor on Monday night, Alexander looked up to the task. He finished with 14 points, nine boards and three blocks in just 17 minutes as the Jayhawks knocked off Washburn, a Division II program, 85-53.
Today Big Cliff Alexander looks to improve his play even more against Emporia State. The game will be televised on Jayhawk IMG TV and can also be seen via the internet by fans outside of Kansas by visiting KUAthletics.com/ESPN3.com. For more information on accessing Kansas video content, visit KUAthletics.com/TV.
Alexander is an overpowering athlete who size, strength and ability around the rim will allow him to dominate lesser competition, and D-II front lines are lesser competition. It's a promising start, but not one that was totally unexpected. The question marks surrounding Alexander have to deal with how he adjusts to playing defenders with his physical tools.
Make sure you all tune in to watch Chicago's own Cliff Alexander shine again tonight at 7pm central time. Looks like we have another savior that is sure to make it to the NBA along side all Chicago greats!!!
Rock Chalk Jayhawks & Good Luck BIG CLIFF!!!